Place your referrals locally with a Long Realty Sales Associate or we can help you refer buyers and sellers anywhere in the world.
What is a Real Estate Referral Agent?
An agent who refers a client to another real estate agent who will manage the client's real estate transaction. The referring agent will receive a portion of the commission upon closing. An agent must be licensed with a brokerage company in order to receive any commission. Our average commission earned by simply referring someone to our established group of sales associates is $2,200.
When would a client need a referral agent?
Locally: Clients like to be referred to local talented agents that are experts in what they need. Clients new to the area may not have interviewed an agent yet.
Nationally: Clients can be looking for second homes in a beach town or resort area or may need homes for their children going to college . That is where our national network is so valuable . We can place that referral for you at no charge and you receive a 25% referral.
About Us
We are a perfect solution for real estate agents who want to earn referral fees but are not actively engaged in real estate sales. We encourage our agents to remain engaged with their sphere and look for creative ways to reach out for referral business as a supplement to their income. We provide marketing materials to help our agents stay current with the market trends and useful information they can pass along to prospective referral clients. Through Long Realty Company, we are affiliated with Leading Real Estate Companies of the World, the largest real estate referral network in the world, and take great care with the professional placement of these referral clients."

For more information, visit their website at www.leadingre.com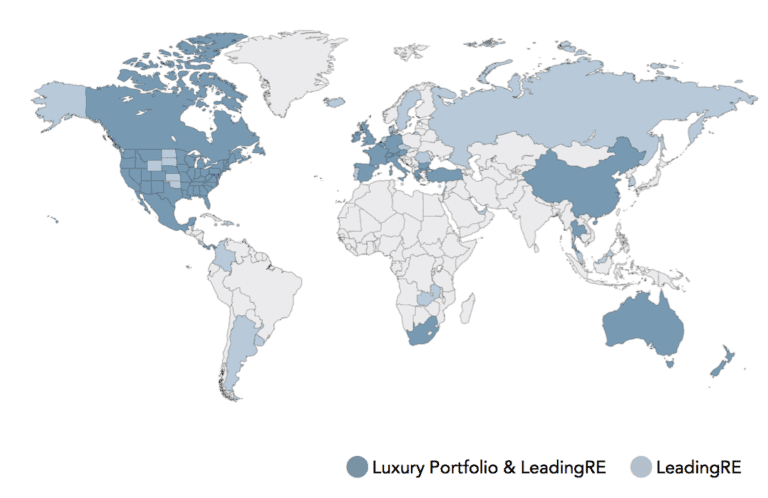 The more connected and visible you are, the more referrals you will send. Your clients with appreciate your valuable introduction. Helping clients connect to a good agent is a very useful service. There are no quotas or meetings required, just the desire to help match people's needs with the right talent.